To install Roadworthy Logbook first download the software.  If you are upgrading to the latest version ensure that you have closed the program before starting.  Once your download has completed, select the option to run to start the setup wizard.  If you're still having problems installing or upgrading please contact us.
Roadworthy logbook works with Windows XP or newer.  If you're using Windows Vista or 7 you will see an unknown publisher warning when first running the installer.  Click the 'Run' button.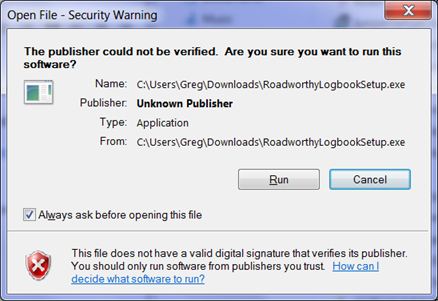 The installer will then run where you can follow the prompts.  Click the next button.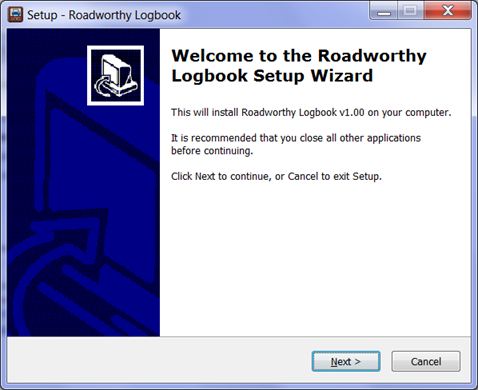 Click next to accept the default install path.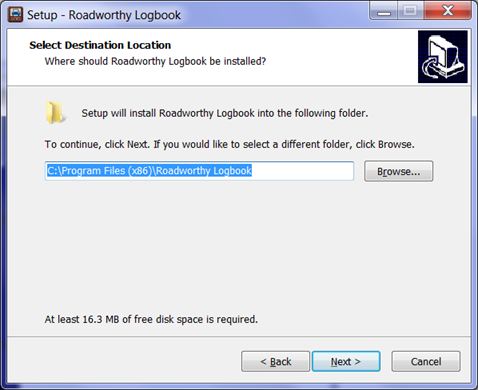 Click next to accept the default menu path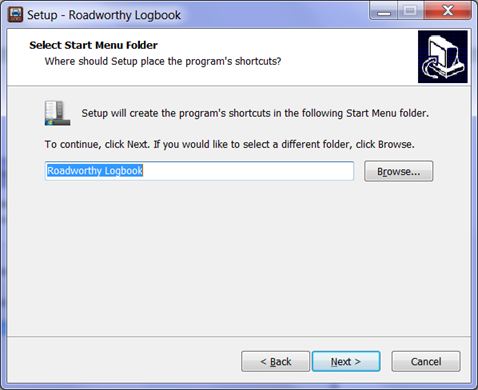 Click next to have the installer create an icon on your desktop.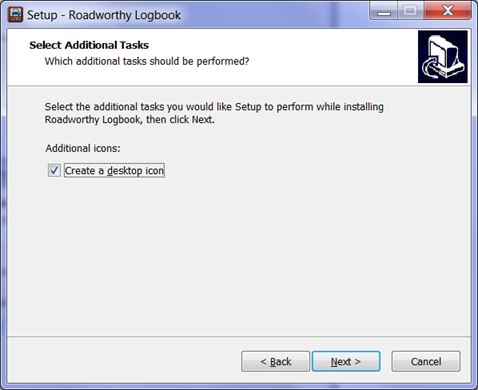 You have now selected all the required options.  Click next to install the program.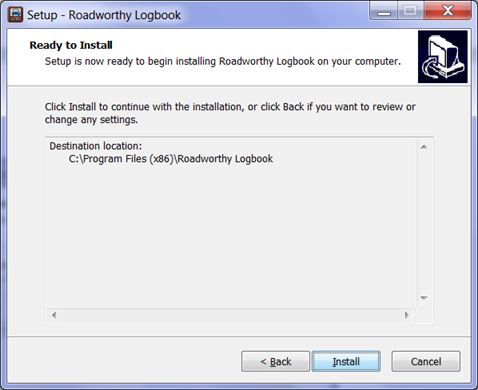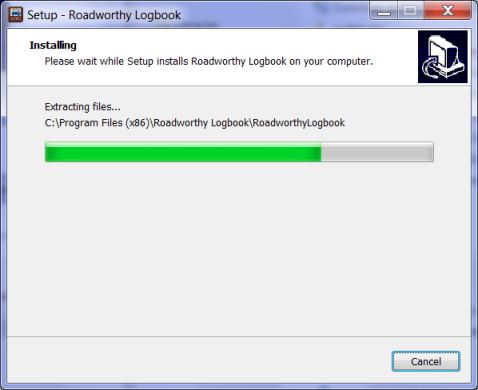 Installation is now complete.  Click Finish to load Roadworthy Logbook.